Endless possibilities for your inground swimming pool with Infinity Pools of Texas!
At Infinity Pools, there are endless possibilities for your inground swimming pool.
Enjoy relaxing in your backyard oasis complete with water features, landscaping, hardscaping, and much more. You deserve to come home to an enticing escape where you can relax and recharge.
Here are key features that set Infinity Pools of Texas apart:
Owner Supervised Projects
When looking for a reputable pool company in San Antonio, look no further than the #1 ranked Infinity Pools of Texas. Our tagline is "Excellence is the Only Acceptable Standard," as we believe that it's important from beginning to completion to take care of every detail along the way and support our discerning clientele. Our owners Carl Poston and Tom Calwell have created a culture of excellence with their hand selected team of master artisans.
"The design through installation was topnotch. Every day there was an owner on site to check on the work to ensure we had no questions or issues." – Jennifer G.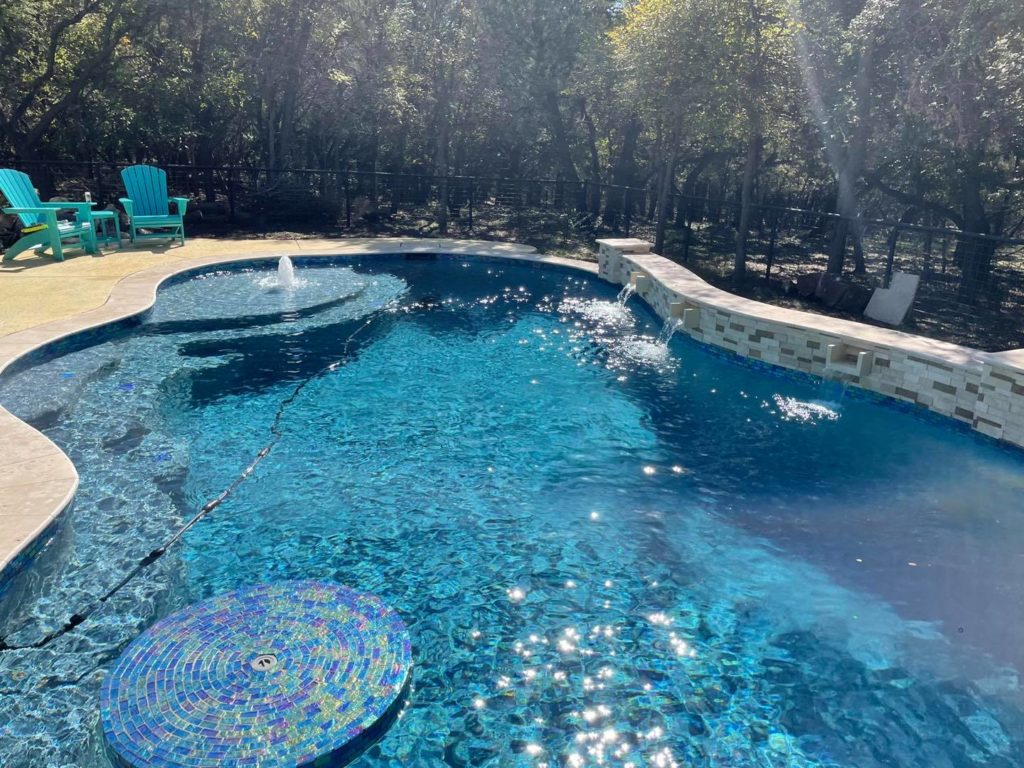 Decades of Excellence
It's no wonder Infinity Pools of Texas is Ranked as the #1 luxury pool builder in San Antonio, with over 40 years of experience in designing and building luxury, innovative, in-ground swimming pools.
Pool and spa construction with our team starts from the imagination and design stage to the end. There are endless possibilities in creating your dream escape. We run the complete spectrum including excavation, plumbing, water features, decking, and every other process along the way. We believe that when you want the best work done, it's best to put in the effort and do it yourself.

Built to Last
At Infinity Pools of Texas, there are no cutting corners on quality as all our custom pool projects include the highest quality of materials and . Using upgraded materials as standard features is something that sets us apart from other pool builders. Some of the standard features we offer include: Original PebbleTec® Interiors, complete In-Floor Cleaning Systems, Travertine Coping, Poured Deck Lids, and Travertine Decking.
"They went above and beyond in the construction of our gorgeous pool 8 years ago!! I've referred countless friends and they all say this is the best construction experience they've ever had." – Missy C
.
We want your poolscape to be a work of art that your family and friends can enjoy for generations to come!
Contact Us!